Automatic garlic powder production line Introduction: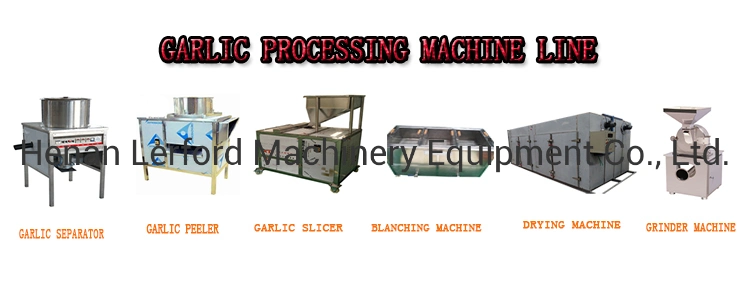 This garlic powder production line is mainly used for garlic separating and peeling in large quantity, it includes elevator, garlic bulbs separating machine, picking line, garlic peeling machine and finished product picking line. Equipped with slicing machine, dicing machine, bubble cleaning machine, air dryer, drying machine, and other equipment, the garlic separating and peeling production line can be used to do garlic deep processing like dehydrated garlic slices, garlic powder, mashed garlic, onion and other products. Adopting advanced technology and high garlic yield, it is currently the most ideal equipment for garlic processing.
Advantages:
This Garlic processing production line is made of Elevating machine, Garlic clove separating machine, Picking line, Elevating machine, Garlic peeling machine, Picking line,also could be equiped slicing machine,dicing machine,bubble cleaning machine, Air drying machine,Grinder, fruit drying machine and so on.
Product Feature:
This equipment has high processing speed,save labor.There is no damage to the garlic and is of high peeling rate 99%, suitable for large-scale production and processing.
Technical Parameter:
Equipments

Power

Overall size

Elevating machine

0.75kw/380v/50hz

2400x670x2150mm

Garlic clove separating machine

0.75kw/380v/50Hz

690x710x1050mm

Picking line

0.75kw/380v/50hz

3000x700x700mm

Elevating machine

0.75kw/380v/50hz

2400x670x2150mm

Garlic peeling machine

0.2kw/220v/50Hz

740x740x1685mm

Picking line

0.75kw/380v/50hz

3000x700x700mm

Garlic Bubble Washing Machine

1.87kw/380v/50hz

3000x1300x1400mm

Elevating machine

0.75kw/380v/50hz

2400x670x2150mm

Garlic Air Drying Machine

9kw/380v/50hz

4000*1200*1600

Elevating Machine

0.75kw/380v/50hz

2400x670x2150mm

Garlic Grinder

1.5kw/380v/50hz

900*550*1200mm

Capacity

300-400kg/h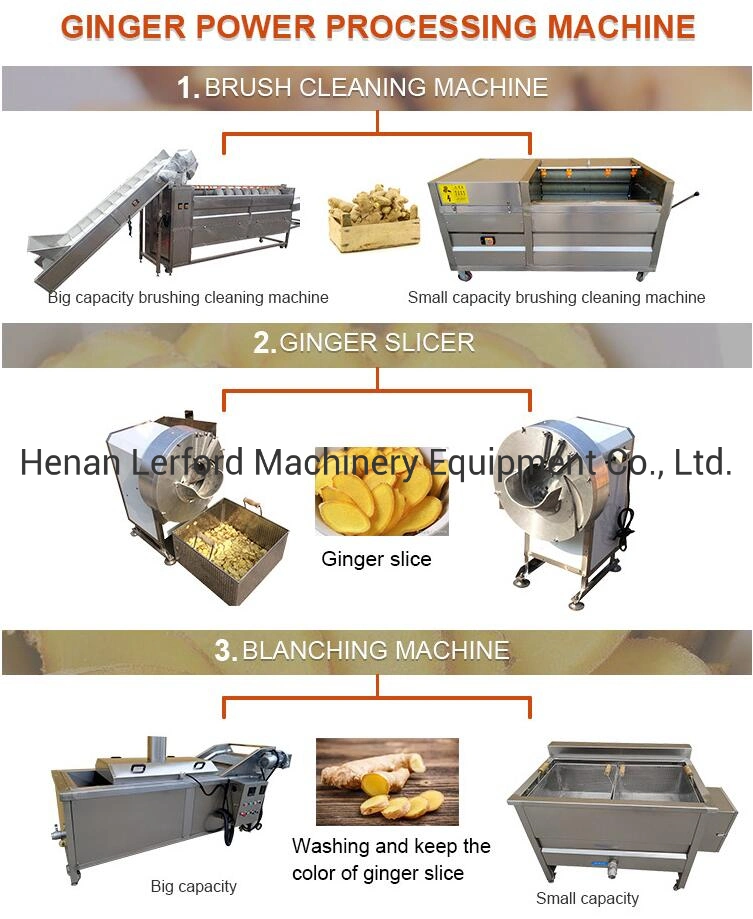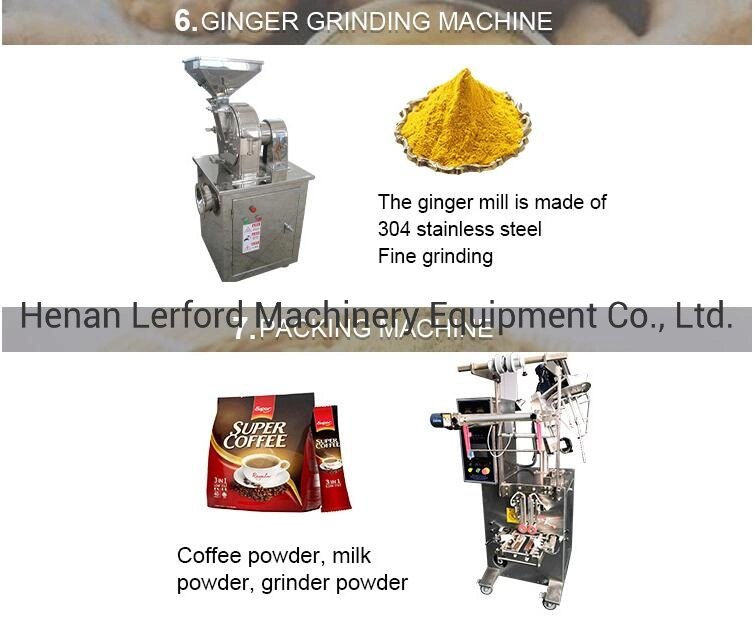 Process:
The flowchart of garlic separating and peeling production includes the following steps:
Garlic--Root Cutting--Grading--elevating--garlic bulb separating--picking--elevating--garlic peeling--Washing--Cooling--Slicing--Dehydrating--Grinding--final product picking--packing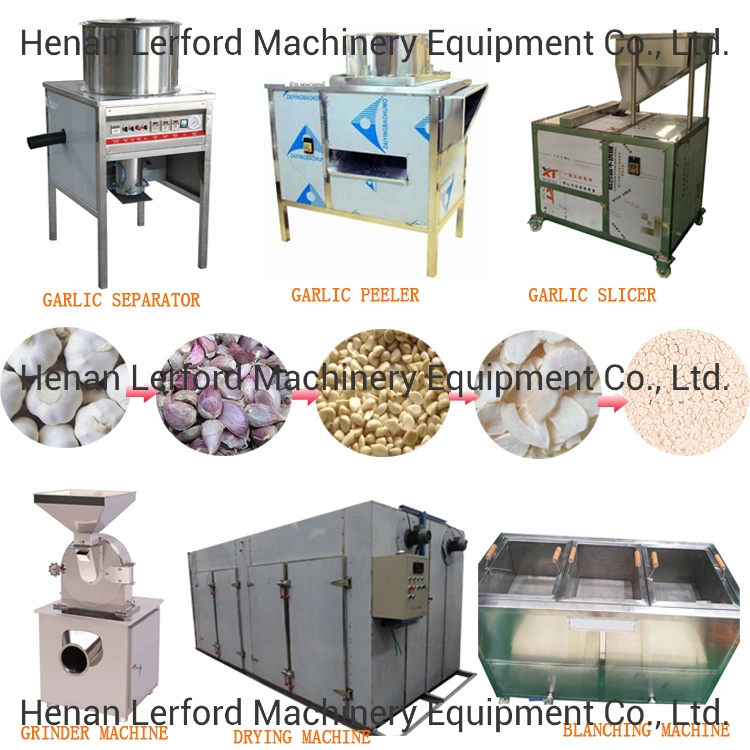 1. Elevator: the elevator is used to send the garlic into the separating machine and peeling machine evenly.
2. Garlic bulbs separating machine: separating the garlic bulbs into garlic cloves which can be used to peel. Stripping rate can reach 98%.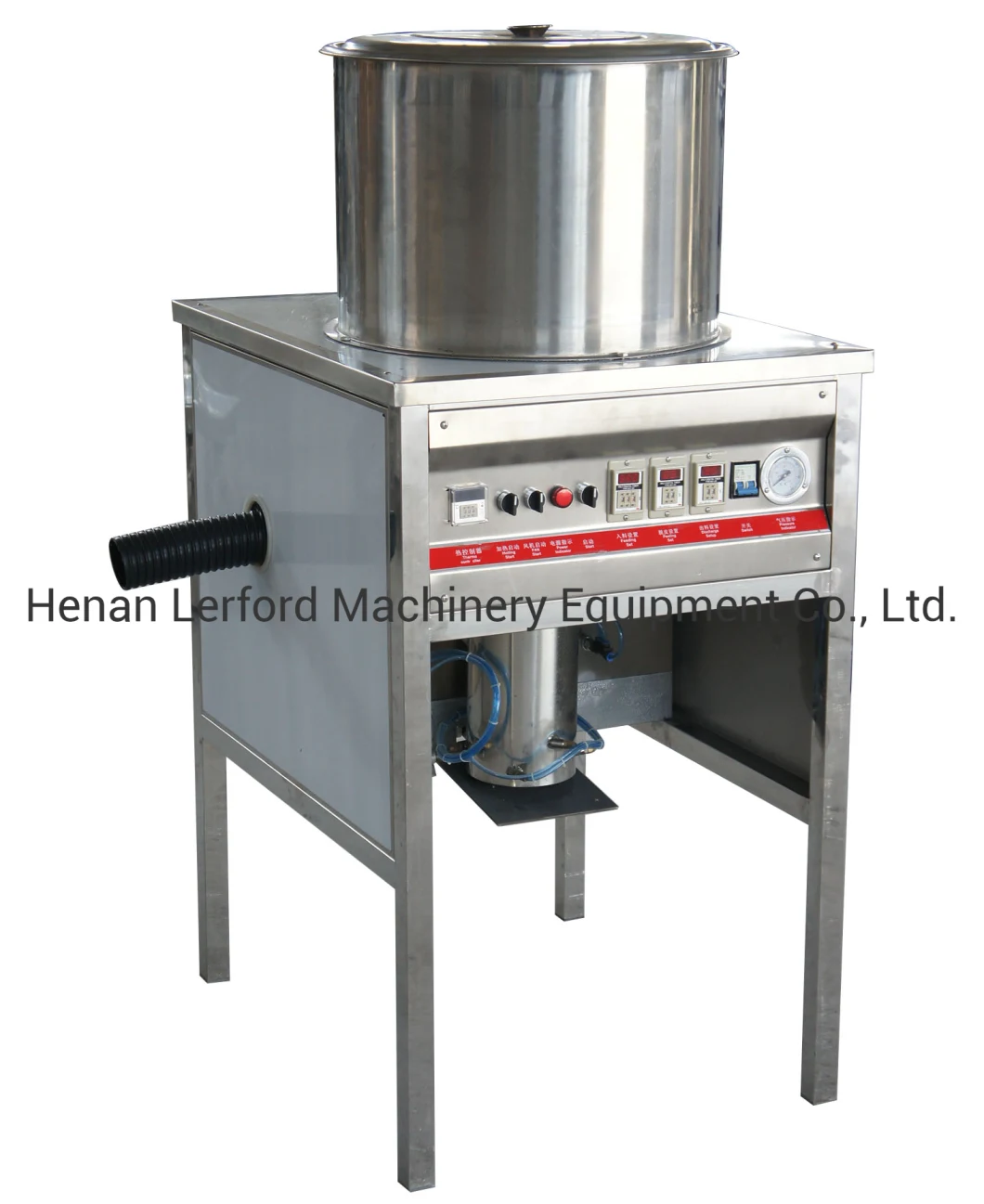 3. Garlic peeling machine: using air automatic peeling, automatic separation of skin and garlic cloves, peeling clean and damage-free.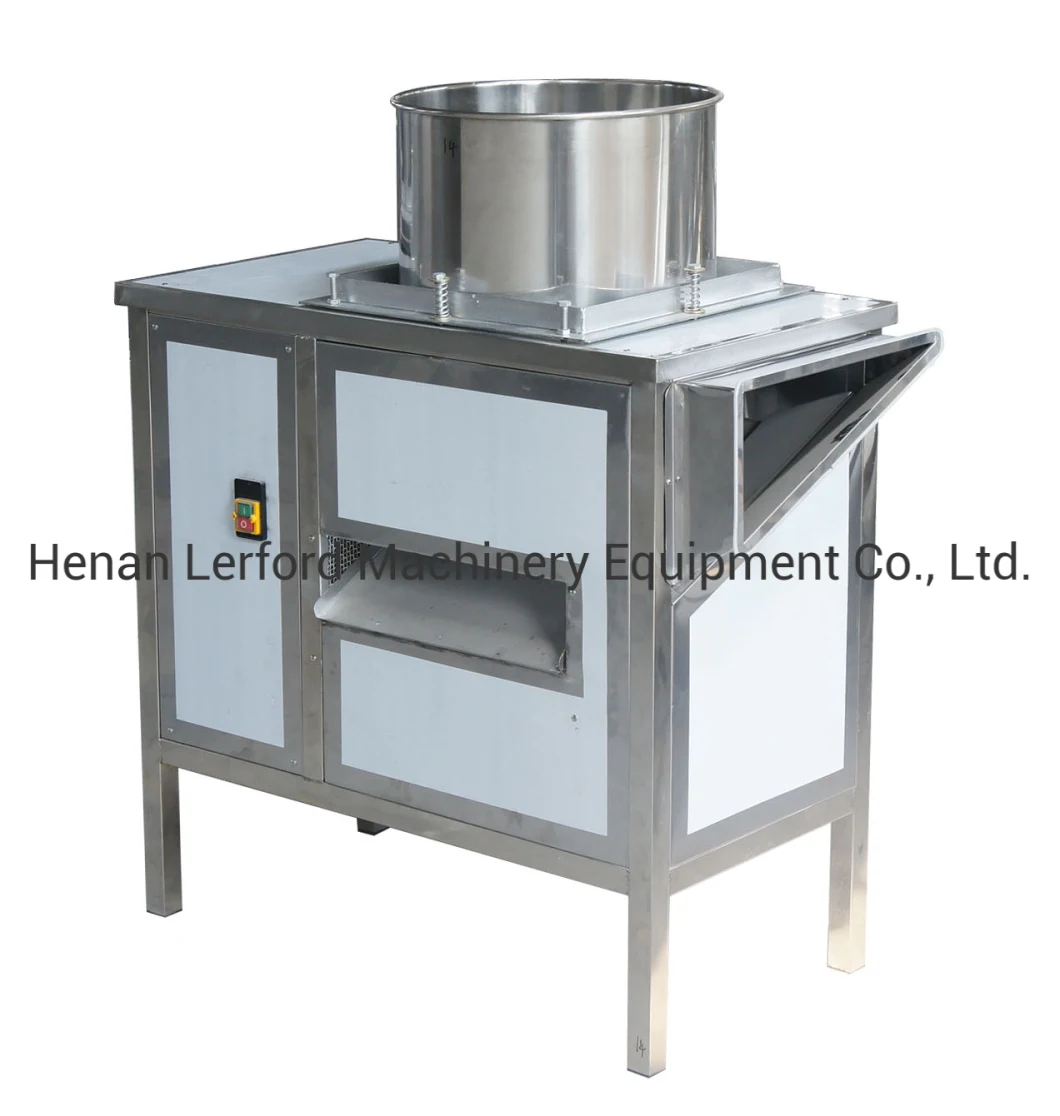 4. Picking line: pick the unqualified garlic by manual picking to improve the garlic quality.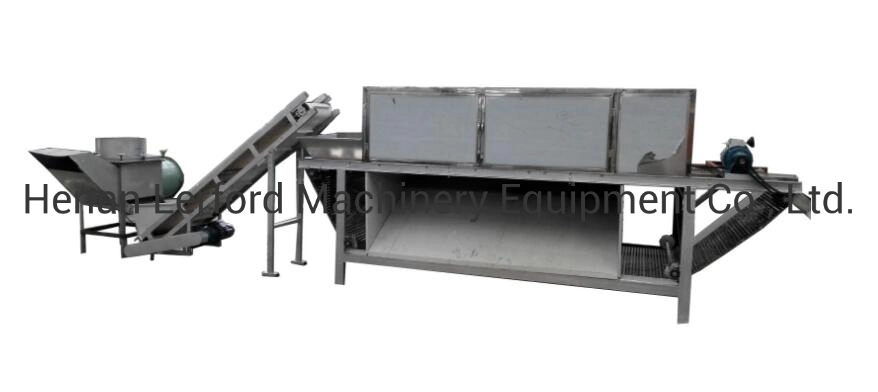 Ginger powder processing machine:




1. Ginger Cleaning and Peeling Machine: We have two different machines for different customers.
Large capacity is mainly applied to fully automatic production lines, and individual or small factories can clean the peeling machine with a small capacity.
2. Ginger slicer: ginger, banana, bamboo shoots, radish, potatoes, sweet potatoes, taro, cucumber, etc. strips of globose fruit are quickly cut into silk or sliced, suitable for cutting bamboo shoots, can be customized by knife set to achieve different thicknesses for cutting.
3. Blanching machine: After the cut ginger pieces are placed in the blanching machine, the ginger pieces can be washed and the color of the ginger pieces can be kept unchanged.
4. Dewatering machine: Centrifugal dewatering machine has high dehydration efficiency and effectively protects the color and quality of the material itself.
5. Dryer: We have two different dryers, mesh belt and box type. They also have different capacity for customers to choose.
6. Grinding machine: It is mainly to grind the dried ginger pieces into powder, and the ginger powder can be directly packaged. The mill number can be used to grind cereals for a wide range of applications.
Packing machine: The powder packaging machine mainly packs powdery materials, and the whole process is fully automated.
Parameters of Ginger powder production line:
Machine Mane
Power
Voltage
Dimension

Ginger Washing




Peeling Machine

2.2 kw

380V50Hz3PH

1800*850*800mm

Ginger Picking Belt

0.75kw

380V50Hz3PH

3000*800*900mm

Ginger Slicing Machine

1.1kw

220V50Hz1PH

690*560*880mm

Ginger Blenching Machine

60 kw

380V50Hz3PH

4000*1100*1400 mm

Dehydrator machine

4kw

380V50Hz3PH

1400*1400*700

Ginger Drying Machine

300kw

380V50Hz3PH

10000*2200*2000mm

Ginger Powder




Grinding Machine

11kw

380V50Hz3PH

7000*1000*2400mm

Ginger Power




Packing Machine

4kw

380V50Hz3PH

700*900*2100mm
Welcome to contact us and discuss more !