Peanut Butter Making Machine Groundnut butter wet grinding Colloid Mill
Working principle:
Colloid mill works with shearing,grinding high-speed stirring.Grinding process occurs in the relative movement between the two teeth with one revolving in high speed and another still,which makes the material between the teeth receive strong shearing and abrasion in addition to high frequency vibration and high speed swirl.The above forces effectively evenly disperse,emulsify,smash the material. JM is a new equipment that wet processes superfine grain.which is used to homogen,emulsify,mix and smash various semi-liquids.Liquids and latex emulsion.
Application:
Mainly used in Food industry,Chemistry in dustry,Daily Chemical Industry,Medical industry, Construction industry,Paper making industry,Pesticide industry,ect.

Features:
1.Wet ultrafine particle crushing,Homogenizing, emulsifying, mixing, crushing,Can replace the stone mill, sand mill and ball mill.
2.Using high quality stainless steel, will not be rust, clean and sanitation. with respect to the pressure homogenizer, colloid mill is the first of a centrifugal equipment, its advantage is simple structure, equipment maintenance and maintenance is convenient for high viscosity materials and larger particles of material.
3.Peanut butter colloid mill machine is a new equipment by introducing the latest technologies of wet-type particle processing method.
4.Compacted structure, stable working, low noise, rust-proof, easy to clear and maintain.

Technical Parameters:
Model

Emulsified size(um)

Output(t/h)

Millstone Dia
(mm)
Outlet Dia
(mm)
Inlet Dia
(mm)

Speed(rpm)

Power(kw)

JML-50

2-40

0.01-0.1

50

20

30

2800

1.5(220V)

JML-50

0.01-0.1

50

20

30

1.1(380V)

JML-65

0.02-0.5

65

20

30

1.5

JMF-65

0.02-0.5

65

20

30

2.2

JMW-80

0.3-1

80

25

48

3

JML-80

0.3-1

80

25

48

3

JMF-80

0.3-1

80

25

48

4

JMW-100

0.5-2

100

25

66

5.5

JML-100

0.5-2

100

25

66

5.5

JMF-100

0.5-2

100

25

66

5.5/7.5

JMW-120

0.5-3

120

32

66

7.5

JML-120

0.5-3

120

32

66

7.5

JMF-120

0.5-3

120

32

66

7.5

JMW-140

0.5-4

140

32

66

7.5

JML-140

0.5-4

140

32

66

7.5

JMF-140

0.5-4

140

32

66

7.5/11

JMF-180

1-7

180

38

100

11/15

JMF-200

1-10

200

38

100

15/18.5
Product Description: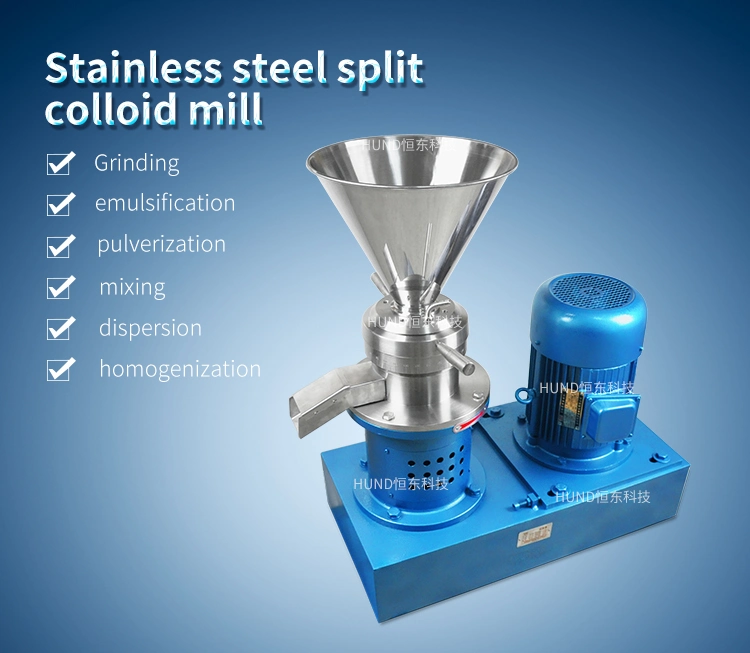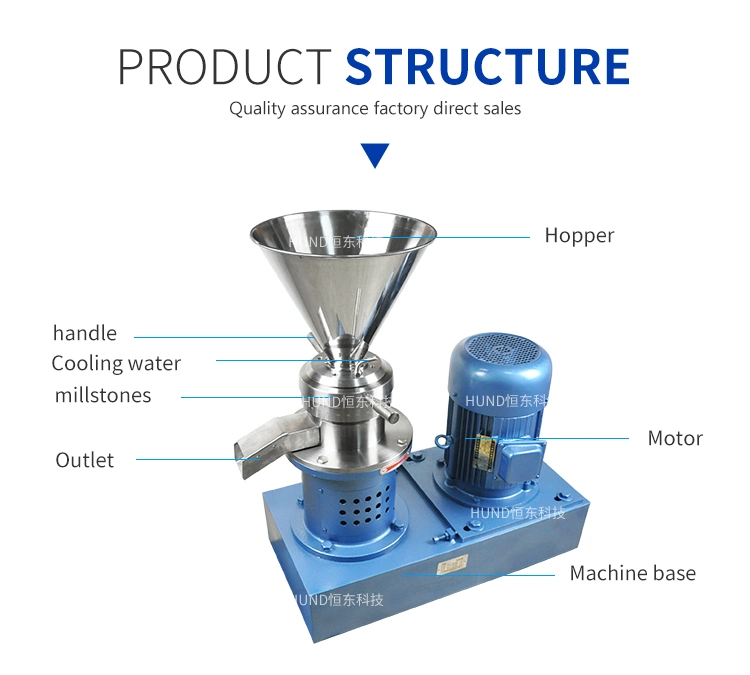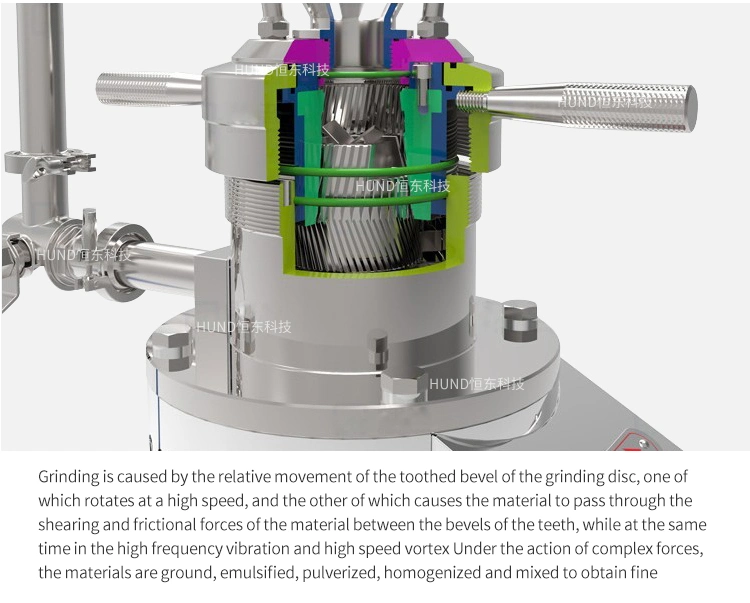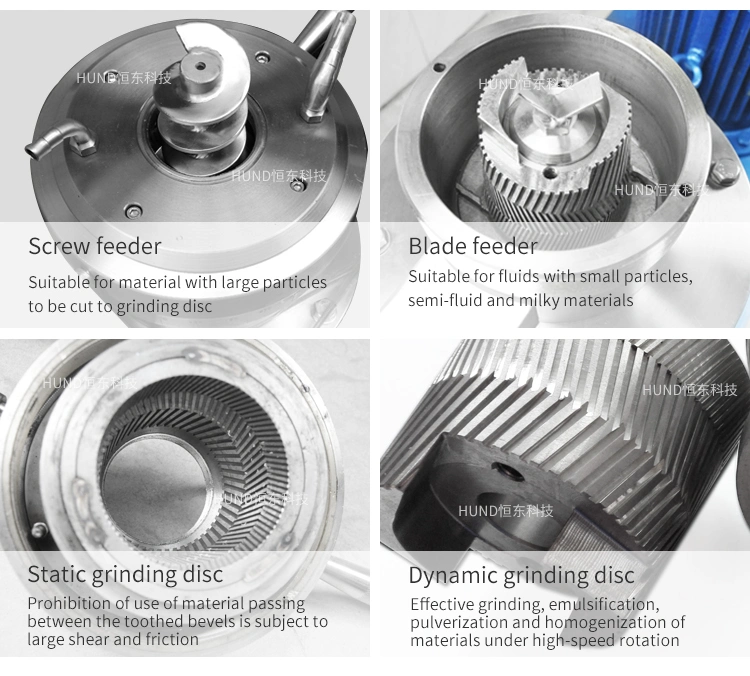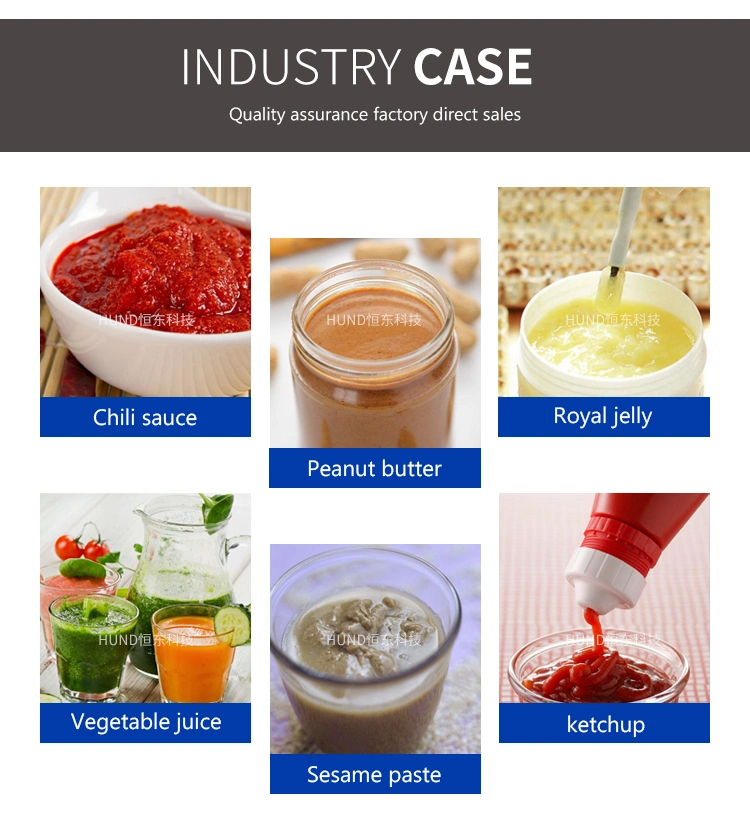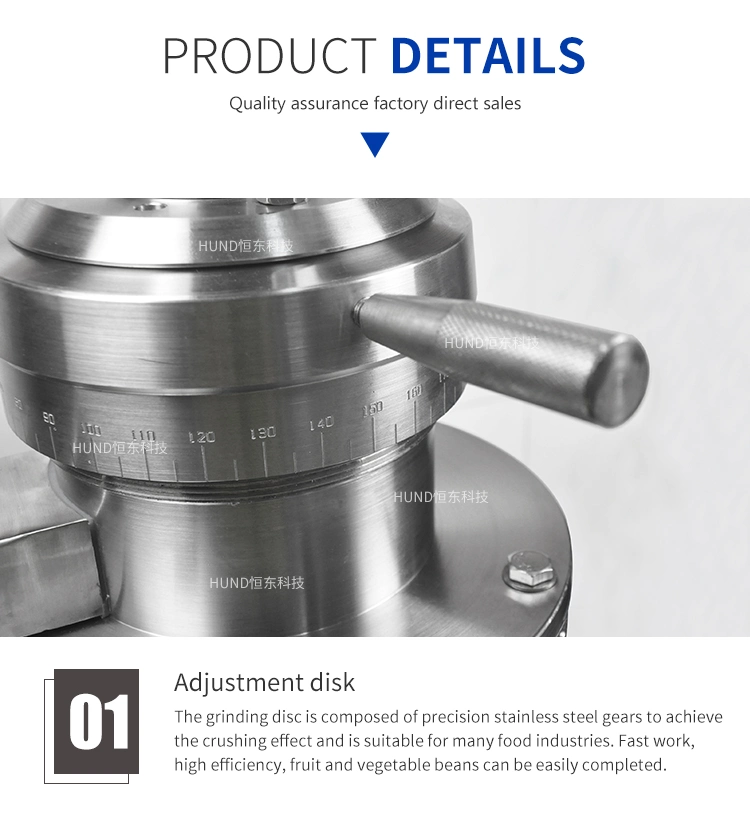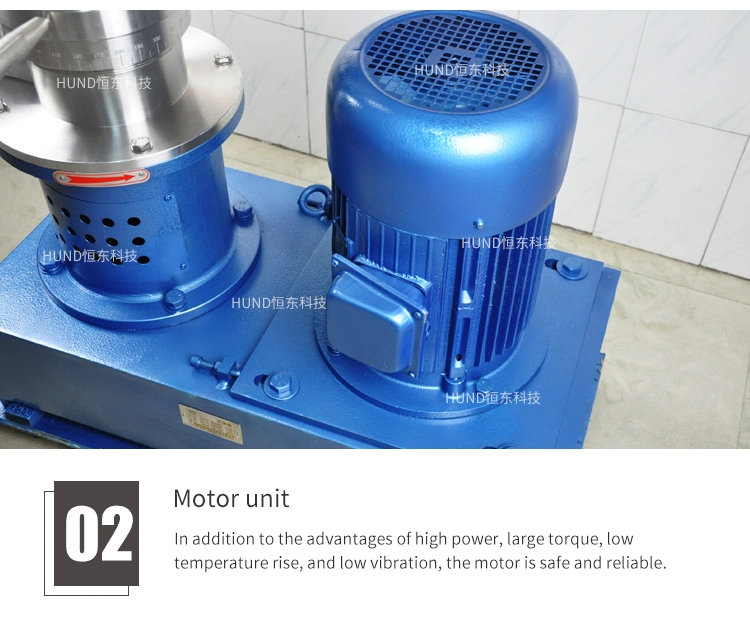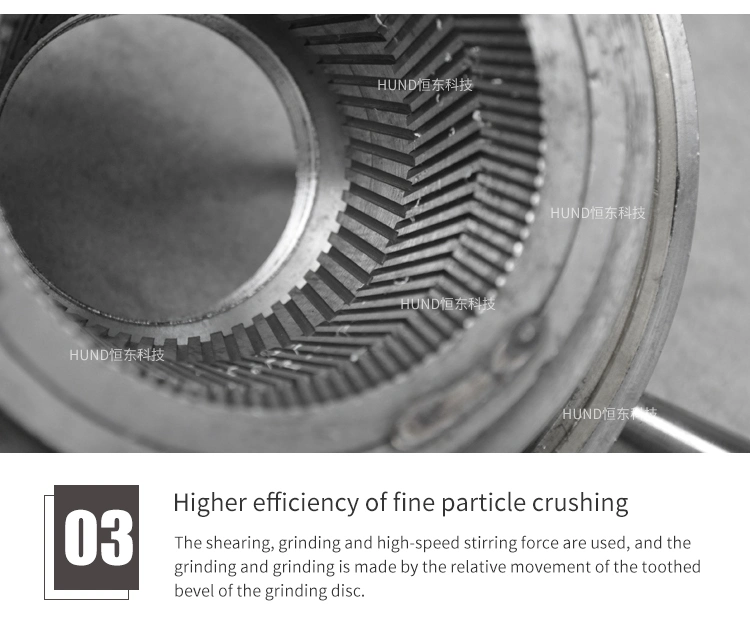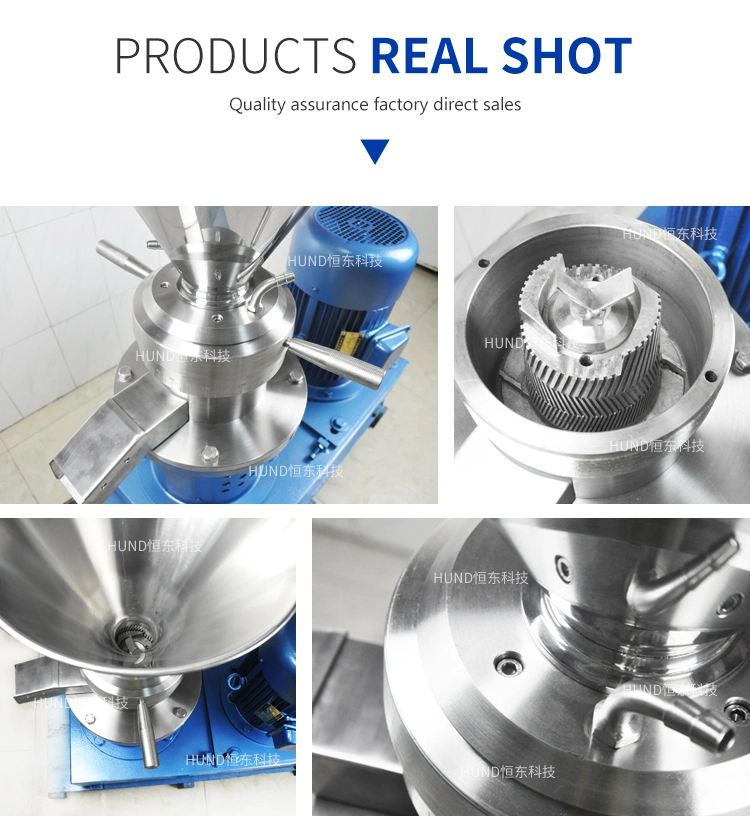 About Hundom:
Guangzhou HUNDOM Machinery Equipment Co., Ltd. was founded in 2003, is a high-tech enterprise integrating R&D, production and sales. It has more than 17 years of mechanical manufacturing experience. Main production: homogeneous emulsion tank, high-speed mixing tank, heating mixing tank, emulsification pump, colloid mill, conveying pump, filters etc. HUNDOM has mature technology and high quality products to meet various requirements in the field of food, pharmaceutical and chemical industry.
With a high level of R&D system, HUNDOM constantly strives to improve product quality and technical standards, constantly develops product functions to enhance product life and adherence to precision manufacturing. The ex-factory products need to undergo strict quality inspection procedures to ensure that they meet the quality requirements and inspection standards of all walks of life. The mature technology and rigorous attitude are the guarantee of HUNDOM Technology's product quality, to
think what the customer thinks, and pleased what the customer likes. Provide a reasonable and effective equipment solution. Please believe us: there are high quality products, mature facilities and engineering teams waiting for you. Let's discuss, make decisions and make progress together with you.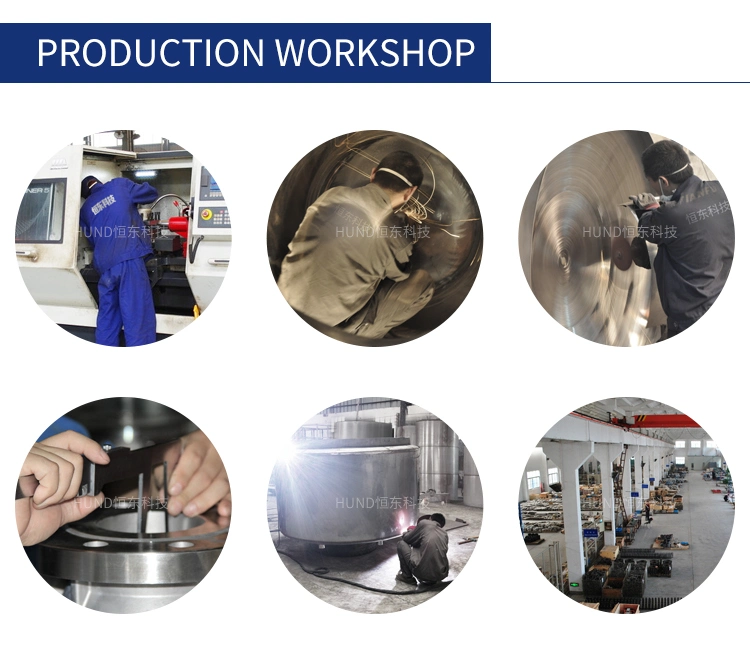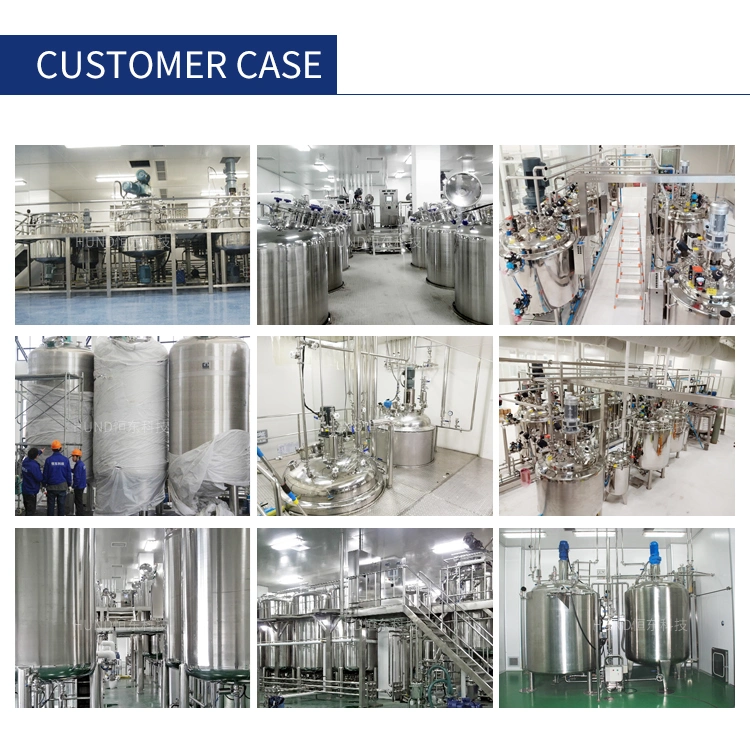 Guangzhou Hundom Machinery Technology Co.,Ltd.
Add:No. 115, No. 7, Haina Industrial Park, Shibi Street, Panyu District, Guangzhou City, Guangdong Province, China
Sales:Vivian


Welcome to visit our factory !